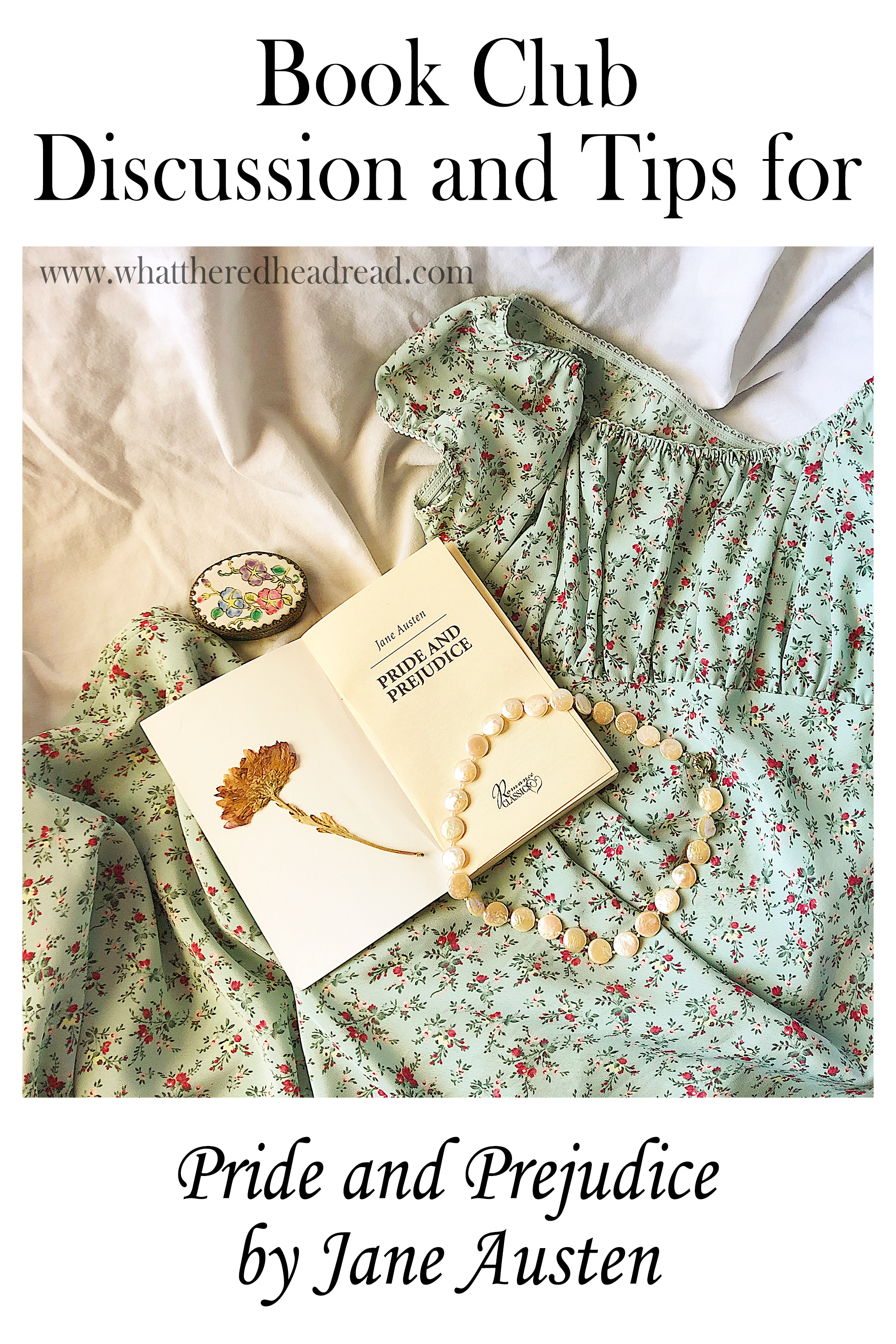 Pride and Prejudice by Jane Austen
Why I Recommend This Book
If you haven't read this Jane Austen treasure, now is the time. While the movie renditions of this classic are great, I feel they really miss the wit and humor found in the book. There are moments in Pride and Prejudice that make me laugh out loud. Jane Austen really was a woman ahead of her time.
(I am grateful to be of service and bring you content free of charge. In order to do this, please note that some links below are affiliate links. When you click on these links and purchase items, I may receive a referral commission at no extra cost to you. Thank you!) 
Get The Book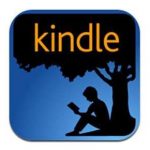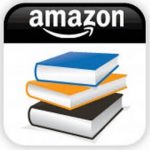 Summary
Set during the Georgian Era in England, The Bennet family have five daughters: beautiful and sweet Jane, clever and witty Elizabeth, bookish Mary, silly Kitty, and reckless Lydia. Experiences of humor, love, and scandal all come knocking at the door as the sisters meet, fall in love with and reject various suitors.
Quotes And Info About The Author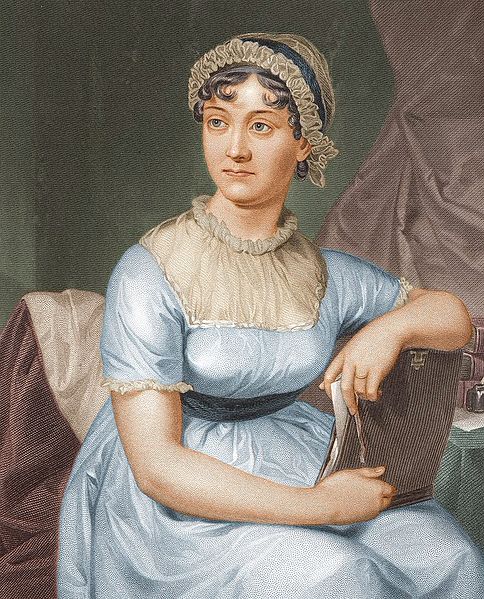 Jane Austen was born December 16, 1775, in Steventon, Hampshire, England to a middle-class family. She had five brothers and one older sister, Cassandra, who she was very close to.
Jane's talent for writing was recognized by her whole family and her father, George Austen, her brothers took it upon themselves to get her work published.
Her first book published was Sense and Sensibility in 1811. Pride and Prejudice was published in 1813. The author of her books was only identified as "A Lady" in the first editions.
The Austen family moved to Bath, England but after Jane's father's unexpected death, Jane, her mother and her sister, Cassandra, visited different family as a place to stay until Jane's brother Edward offered the women a cottage on his estate in Chawton, England.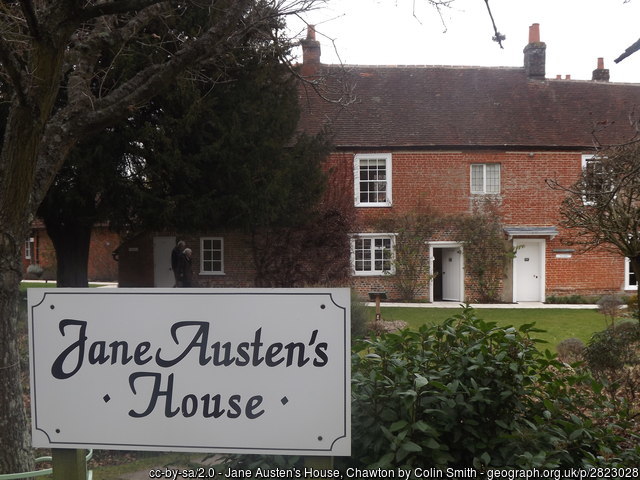 Jane Austen wrote a total of six novels in her lifetime and an unfinished novel title "Sanditon". She made a total of 680 pounds in her lifetime from her work.
Austen died in Winchester, England on July 18, 1817 at the age of 41 after a short illness.
For more information about Jane Austen.
Speaking of Elizabeth Bennet, Jane Austen said: "I must confess that I think her as delightful a character as ever appeared in print, and how I shall be able to tolerate those who do not like her at least, I do not know."
Jane Austen also referred to Pride and Prejudice as "her darling child."
Major Characters
Elizabeth Bennet: 2nd daughter of the Bennet family. Quick-witted, Father's favorite.
Jane Bennet: Eldest daughter. Very pretty but shy.
Mary Bennet: 3rd daughter. Plain, musically talented, but very somber and not social.
Catherine (Kitty) Bennet: 4th daughter. Silly and does whatever Lydia does.
Lydia Bennet: Youngest daughter. Silly, high-spirited and self-absorbed. Mother's favorite.
Mr. Bennet: Father of the Bennet family.
Mrs. Bennet: Mother of the Bennet family. Fixated on getting her daughters married.
Mr. Bingley: A rich, single man who moves into town. Falls in love with Jane.
Mr. Darcy: Very Rich, Mr. Bingley's best friend. Tall and reserved.
Mr. Wickham: Soldier stationed in the Bennet's town. He befriends the Bennet family.
Miss Charlotte Lucas: Elizabeth's best friend.
Mr. Collins: Cousin to inherit Bennet's estate.
Book Club Discussion
Many individuals are introduced to the beloved story of Pride and Prejudice through movie adaptations. If you have seen a movie adaptation of the story before reading the book, what differences surprised you or stood out to you?
Marriage is a huge focus of this book. Austen points out different reasons people marry: for love, for financial stability or for social expectations. Think about the different marriages in the book and how they compare as well as the reasons the marital unions were brought together. Have reasons for marriage changed much in our day?
On the same topic, do you think Charlotte Lucas was right to marry Mr. Collins?
What were your thoughts about Mr. Bennet? Was he a good husband and father?
What about Mrs. Bennet? How did she compare as a mother and wife?
In the Bennet family, there are many different personalities and characters among the daughters. Was there a certain daughter you identified with? Could you see the same diversity of personalities or characteristics in your own family or families you are close to?
The book was originally titled "First Impressions." How does the title "Pride and Prejudice" give a different meaning to the book?
Who is guilty of pride and/or prejudice in the book? How do these judgments drive the story forward?
Under Quotes From The Book, Quote #2 is Mary Bennet's definition of pride. Do you agree with her? How does this definition apply to the different characters in the book? Who has pride and who is vain and how does this affect their character?
Why is Mr. Darcy attracted to Elizabeth? What events cause Elizabeth's opinion change and her attraction for Mr. Darcy to grow?
Quotes From The Book
Quote 1: "I could easily forgive HIS pride, if he had not mortified MINE." -Elizabeth Bennet
Quote 2: "Vanity and pride are different things, though the words are often used synonymously. A person may be proud without being vain. Pride relates more to our opinion of ourselves, vanity to what we would have others think of us." -Mary Bennet
Quote 3: "There was a mixture of sweetness and archness in her manner which made it difficult for her to affront anybody; and Darcy had never been so bewitched by any woman as he was by her."
Quote 4: "My good opinion once lost, is lost forever." -Mr. Darcy
Quote 5: "Heaven forbid! That would be the greatest misfortune of all! To find a man agreeable whom one is determined to hate! Do not wish me such evil." -Elizabeth Bennet
Quote 6: "Upon my word, sir," cried Elizabeth, "your hope is a rather extraordinary one after my declaration. I do assure you that I am not one of those young ladies (if such young ladies there are) who are so daring as to risk their happiness on the chance of being asked a second time. I am perfectly serious in my refusal. You could not make ME happy, and I am convinced that I am the last woman in the world who could make you so. Nay, were your friend Lady Catherine to know me, I am persuaded she would find me in respect ill qualified for the situation." -Elizabeth Bennet
Quote 7: "An unhappy alternative is before you, Elizabeth. From this day you must be a stranger to one of your parents. Your mother will never see you again if you do NOT marry Mr. Collins, and I will never see you again if you DO." – Mr. Bennet
Quote 8: "What are young men to rocks and mountains?" -Elizabeth Bennet
Quote 9: "You mean to frighten me, Mr. Darcy, by coming in all this state to hear me? I will not be alarmed though your sister does play so well. There is a stubbornness about me that never can bear to be frightened at the will of others. My courage always rises at every attempt to intimidate me." -Elizabeth Bennet
Quote 10: "In vain I have struggled. It will not do. My feelings will not be repressed. You must allow me to tell you how ardently I admire and love you." -Mr. Darcy
Quote 11: "She began now to comprehend that he was exactly the man who, in disposition and talents, would most suit her. His understanding and temper, though unlike her own, would have answered all her wishes. It was a union that must have been to the advantage of both: by her ease and liveliness, his mind might have been softened, his manners improved; and from his judgment, information, and knowledge of the world, she must have received benefit of greater importance."
Quote 12: "I do not pretend to possess equal frankness with your ladyship. You may ask questions which I shall not choose to answer." -Elizabeth Bennet
Quote 13: "Mr. Darcy, I am a very selfish creature; and, for the sake of giving relief to my own feelings, care not how much I may be wounding your's. I can no longer help thanking you for your unexampled kindness to my poor sister. Ever since I have known it, I have been most anxious to acknowledge to you how gratefully I feel it. Were it known to the rest of my family, I should not have merely my own gratitude to express." -Elizabeth Bennet
Quote 14: "But your own family owe me nothing. Much as I respect them, I believe I thought only of you." -Mr. Darcy
Quote 15: "Well, my dear," he said, when she ceased speaking, "I have no more to say. If this be the case, he deserves you. I could not have parted with you, my Lizzy, to any one less worthy." -Mr. Bennet

Additional Activities
You can use this study guide from Course Hero as part of your book club discussion.
Compare parts of the movie adaptations of Pride and Prejudice and the book. There are two adaptations I would recommend.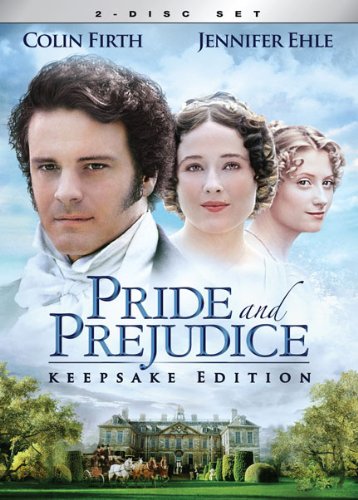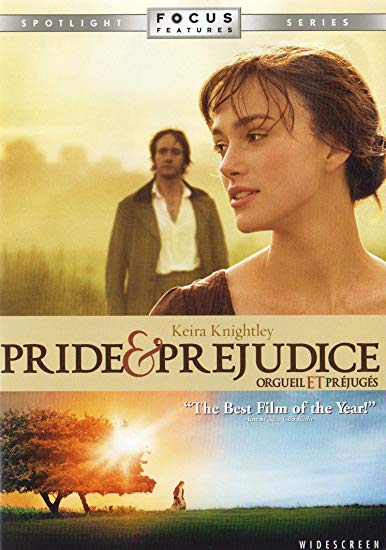 These are some interesting blog posts about what the balls and parties would have been like during Jane Austen's time period and explains some of the customs of the time. A post about supper at the ball. A post about dancing at the ball. A post about fashion at the ball.
This post explains the Lottery Game that is played at the Phillips dinner in chapter 16. These deck of cards seem very fitting for the game.
There are so many favors that have to do with Pride and Prejudice for book club members or a Jane Austen loving host. Here are a couple of my favorites.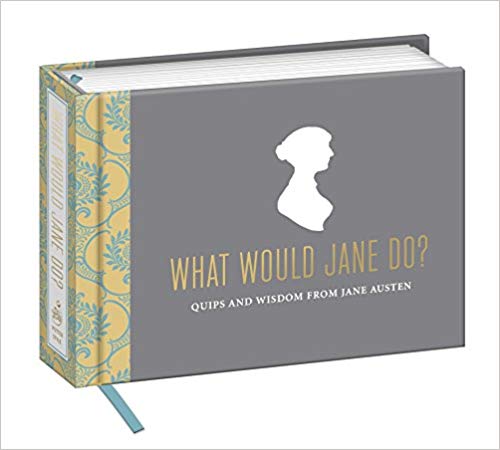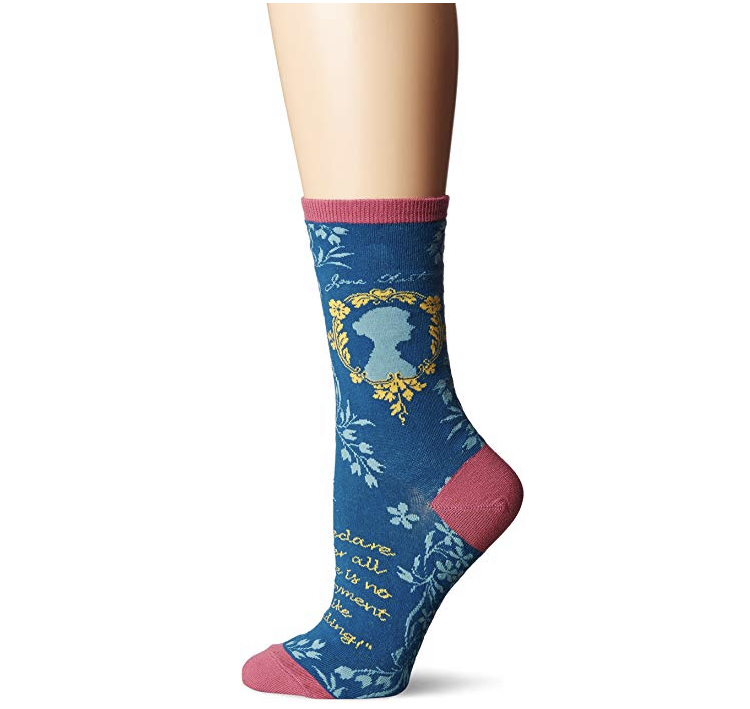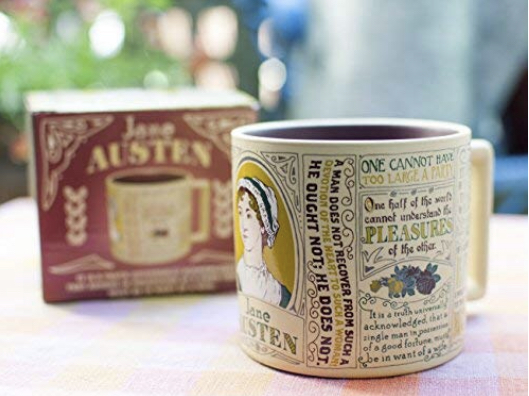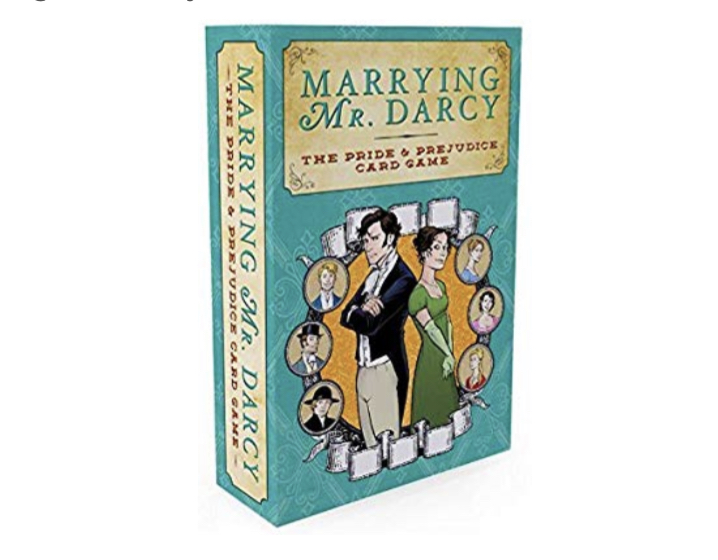 And for a free option, here is a printable of the swoon-worthy quote from Mr. Darcy to Elizabeth Bennet. You can give a copy to each member of your book club or to any Jane Austen loving friend of yours. Just click the download button below. (Special thanks to Made By Meech Design for making this printable. She's my sister! Check out her Etsy shop for other printables.)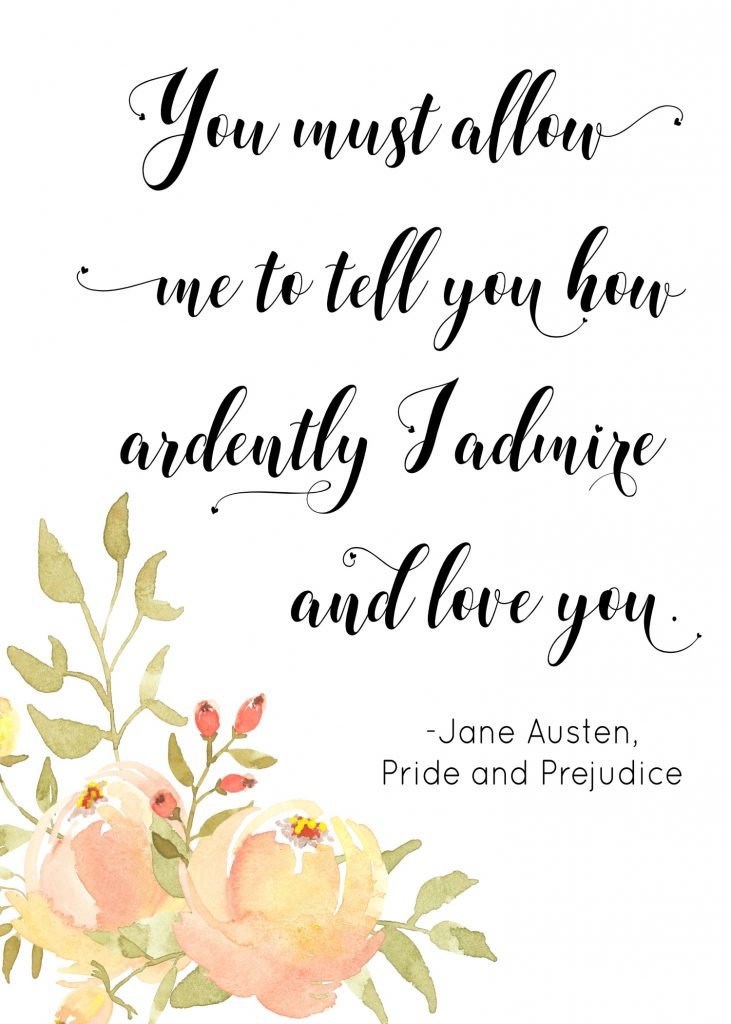 Refreshments
When I think of Jane Austen Books, I think of an English tea party. Here are a few staples needed for a proper English tea.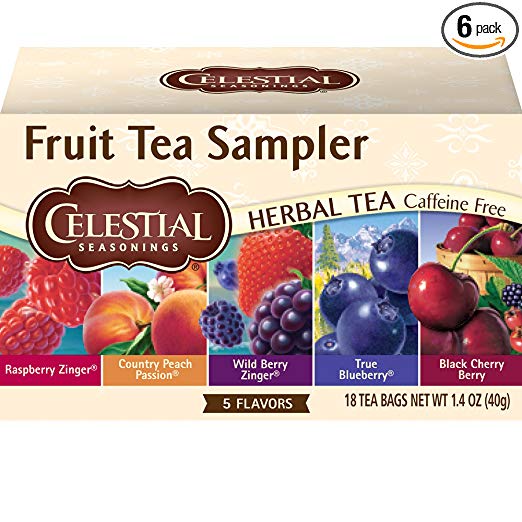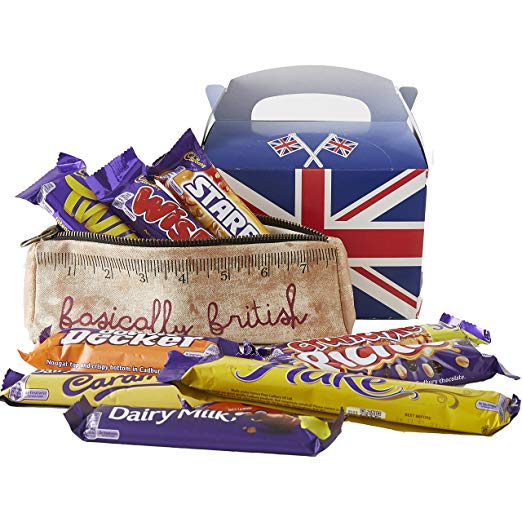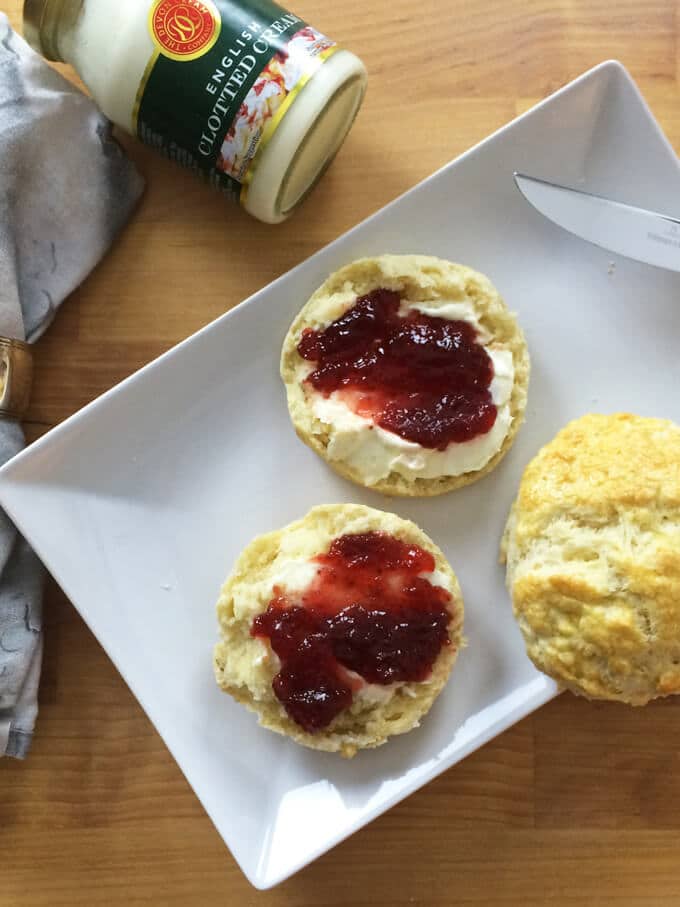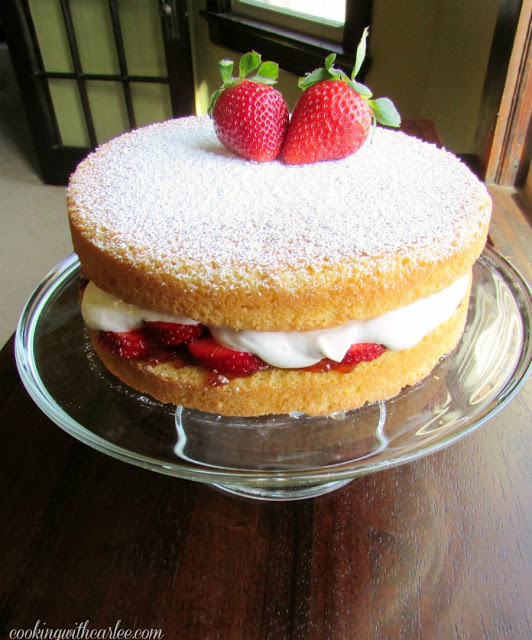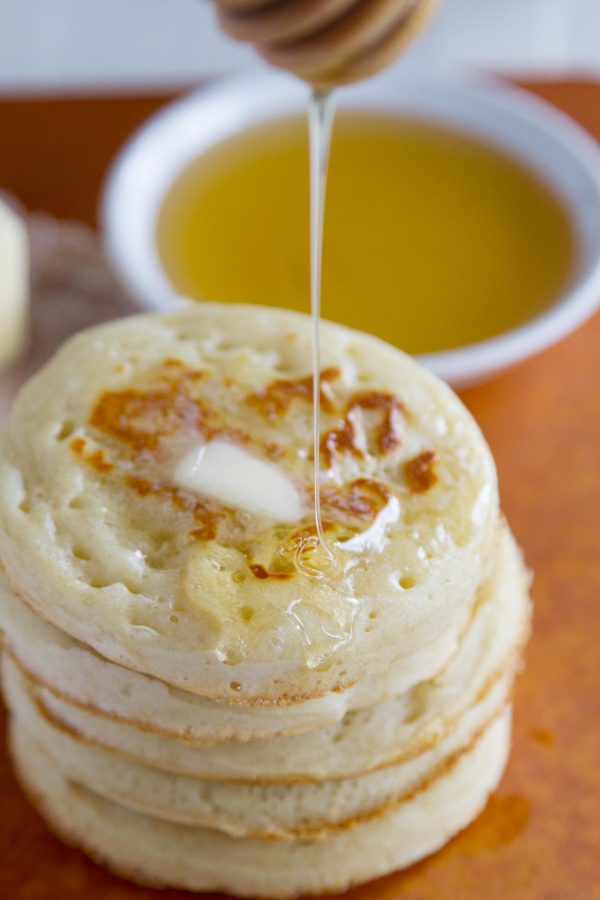 Cold meats was another food mentioned in the book. Cold ham and chicken were eaten at the Netherfield Ball. Cold meat is also mentioned at the tea Elizabeth has at Pemberley with Georgiana Darcy and Mr. Bingley's sisters. You could easily recreate this with deli meats and rolls.
Fruits were also mentioned at the tea at Pemberley; specifically grapes, nectarines, and peaches.