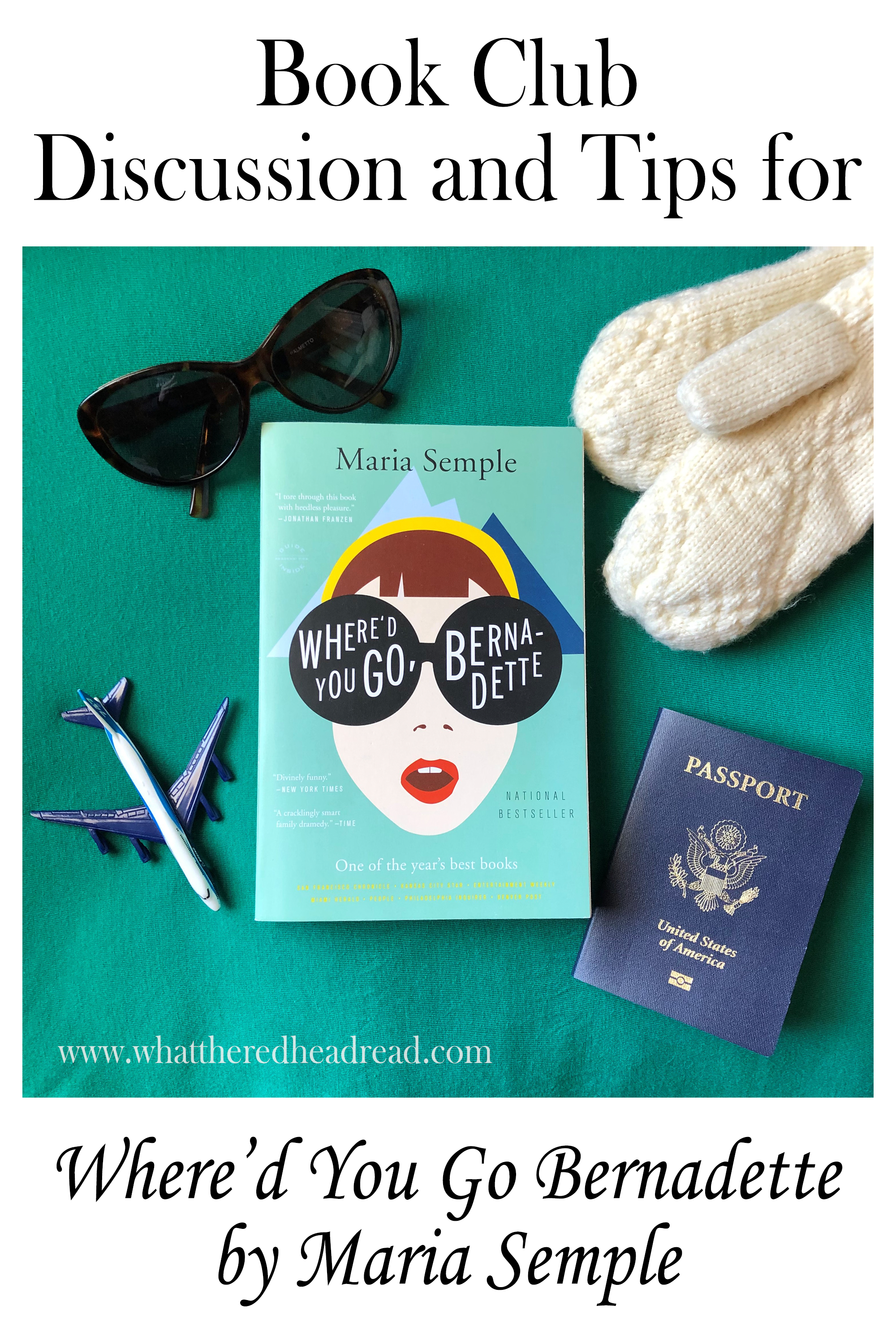 Where'd You Go, Bernadette by Maria Semple
Why I Recommend This Book
This book made me laugh out loud, but also has a lot of heart. Bernadette Fox is an unlikely heroine, but you find yourself rooting for her anyway. I also really loved Bee, Bernadette's daughter, who is such a fantastic character.
(I am grateful to be of service and bring you content free of charge. In order to do this, please note that some links below are affiliate links. When you click on these links and purchase items, I may receive a referral commission at no extra cost to you. Thank you!) 
Get The Book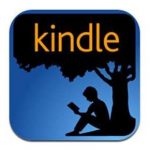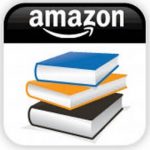 Summary
Agoraphobic and loving mother, Bernadette, is doing just fine, or so she says, by hanging out in her home (to avoid people of course) and having her virtual assistant in India take on life's tasks. Then a promised vacation to Antarctica to her daughter, Bee, starts becoming a reality and Bernadette disappears.
Bee is on the case, compiling emails, documents and secret correspondences to gain leads on her mother's whereabouts, but along the way she also finds about her mother's genius past.
Quotes and Info About the Author
Semple was born in Santa Monica, California, but her family moved to Spain in her youth. They returned to LA and then Aspen, Colorado.
She was a screenwriter and wrote for television shows Beverly Hills 90210, Mad About You and Arrested Development.
Where'd You Go, Bernadette is her 2nd novel. She is known for her witty and inventive writing.
Where'd You Go, Bernadette was made into a movie starring Cate Blanchett in 2019
Semple currently lives in Seattle, Washington with her partner George Meyer and her daughter Poppy.
"Bernadette is an exaggerated version of the author – before she fell in love with the winter weather, said Semple, who will speak Oct. 10 in Spokane about her book, this year's Spokane Is Reading selection." (spokesman.com)
"I was really trying to write (Bernadette) as someone who was only doing something in the moment. You actually don't get a lot of credit for that. People are uncomfortable with it, because it's hard to make a narrative about that. If an artist has a style and they have a belief system that's clear, it's easy to talk about, it's easy to write about.
There are parts of the book where people go, "I don't even know what she was. … Maybe she was just a lady who was crafty. Or maybe she was brilliant, or maybe she was ahead of her time."
I wanted that to be unanswered." (spokesman.com)
In response to the question: Were you surprised by the success of Where'd You Go, Bernadette?
"Totally surprised. I had written a novel before called This One Is Mine. It didn't sell and didn't catch on. I felt very discouraged and rejected by readers and by publishing and by everybody. But despite that, I felt like I was a novelist. It takes me a long time to get my point across and process things. And the form of the novel really matched my mind. When I wrote Bernadette, it was an act of defiance against the people who didn't believe in me. I tried to write something that was purely me and my taste and that I wanted to read. It captured this moment when I was feeling rejected professionally and feeling like a victim in a bad way. I was full of self-pity and I was angry and petulant. I was just in a really toxic mindset." (theguardian.com)
In response to the question: You've returned to the theme of a woman whose career hasn't quite worked out, feeling frustrated by motherhood. Was that conscious?
Eleanor [the antiheroine of Today Will Be Different] is still working [as an animator on TV shows] but she does feel that her greatest success is behind her. I think that has to do with being a mother. Despite all of society's advances, there's something unseemly about a mother being really ambitious. To be an artist requires a single-mindedness that is supposedly not maternal. Those things conflict with each other. I'm speaking for myself but imagining that it's the same with other women. (theguardian.com)
Major Characters
Bee Branch – 8th Grade, Smart, Bernadette's Daughter
Bernadette Fox – Bee's Mom, Agoraphobic, Talented Architect
Elgin Branch – Bee's Father, a higher-up at Microsoft
Audrey Griffin – Neighbor of the Branch Family who has run-ins in Bernadette
Soo-Lin Lee-Segal – Friend of Audrey's. Works with Elgin Branch at Microsoft
Book Club Discussion
How did you like the setup of the book being told through Bee's point of view as well as letters, emails, and memos from Bee's investigation
Do you think Bernadette is a little crazy, a bit of a genius, a frazzled mom and wife, a great mom or just misunderstood? Are all these views correct or all off-base?
What event or events put Bernadette over the edge? Did you sympathize with Bernadette or did you have Elgin's point of view that her reactions weren't justified and that she should "get over it"?
Bernadette struggles to "fit in" when they move from Los Angeles to Seattle. Do you feel she really was treated as an outsider or do you think her being an outsider is self-imposed?
Much of this book is about relationships between different people: Bee and Bernadette, Elgin and Bernadette, Audrey and Bernadette, Soo-Lin and Elgin, Soo-Lin and Audrey. Which relationships were dysfunctional? Which ones were healthy? What progression did you see in these various relationships throughout the book? Did any of the changes in these relationships throughout the story surprise you?
Which character do you feel evolved the most through the story and why?
What did you think of the spiritual aspects of this book? How did it affect the story? (Refer to Quote 6 under Quotes From The Book)
What did you think of the intervention? Was it needed? Why do you think Elgin was so determined on getting Bernadette committed?
Before Bernadette physically disappears toward the end of the book, she has already disappeared in many ways in her life. Can you relate at all to this? What do you feel are the causes for this? 
What do you think of Elgin and Bernadette's marriage by the end of the book? Do you think they still love each other? What do you think the future holds for them?
Was this book relatable or too out there? Did you relate to any of the characters?
In the last quote from Maria Semple under Quotes And Info About The Author, she shares about the difficulty of motherhood and successful careers. Do you agree with this outlook or can you relate if you are a mother?
Quotes From The Book
Quote 1: "I'm not too good when exposed to people"  -Bernadette
Quote 2: "Can you believe the weather?'…'Actually, I CAN believe the weather. What I can't believe is that I'm actually having a conversation about the weather."  -Bernadette
Quote 3: "That's right,' she told the girls. 'You are bored. And I'm going to let you in on a little secret about life. You think it's boring now? Well, it only gets more boring. The sooner you learn it's on you to make life interesting, the better off you'll be."  -Bernadette
Quote 4: "When "Here Comes the Sun" started, what happened? No, the sun didn't come out, but Mom opened up like the sun breaking through the clouds. You know how in the first few notes of that song, there's something about George's guitar that's just so hopeful? It was like when Mom sang, she was full of hope, too. She even got the irregular clapping right during the guitar solo. When the song was over, she paused.
"Oh Bee," she said. "This song reminds me of you." She had tears in her eyes."
Quote 5: "I'd say I never considered myself a great architect. I'm more of a creative problem solver with good taste and a soft spot for logistical nightmares."  -Bernadette
Quote 6: "Maybe that's what religion is, hurling yourself off a cliff and trusting that something bigger will take care of you and carry you to the right place."  – Bee
Quote 7: "I can pinpoint that as the single happiest moment of my life, because I realized then that Mom would always have my back. It made me feel giant. I raced back down the concrete ramp, faster than I ever had before, so fast I should have fallen, but I didn't fall, because Mom was in the world."  -Bee
Quote 8: "This is why you must love life: one day you're offering up your social security number to the Russian Mafia; two weeks later you're using the word calve as a verb."  -Bernadette
Additional Activities
Have everyone come in Bernadette style. (Or you could share the Bernadette style as a book club favor.)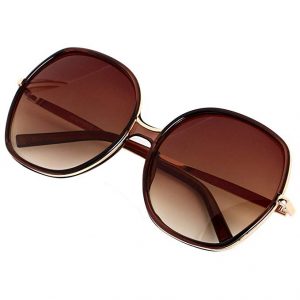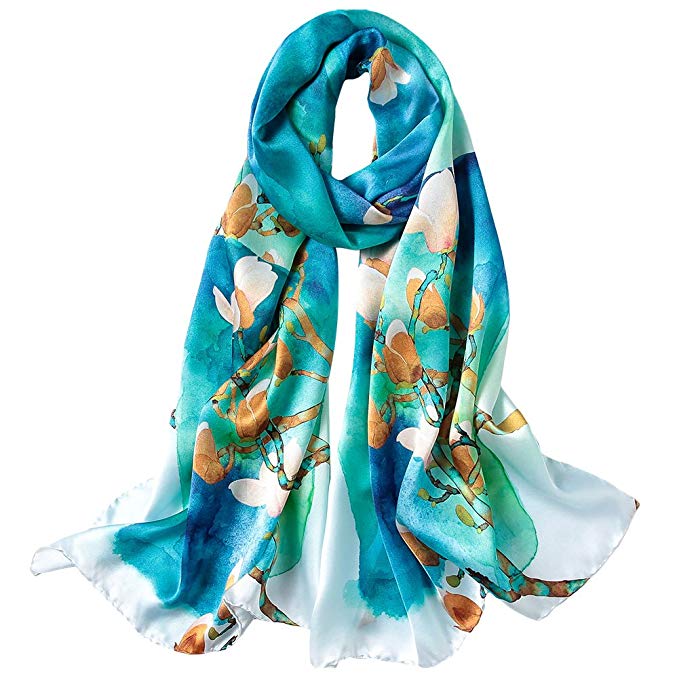 Share more from these interviews with Maria Semple:
An interview with Maria Semple from The New York Times
Refreshments
There are a few different foods mentioned in the book: chocolate cake and coffee or you could do Seattle-themed food, like seafood. However, these two recipes I chose for the comedic aspect they refer to in the book.